Chris Hemsworth's workout routine and diet plan to become a superhero is quite challenging but achievable. It takes immense discipline and dedication. Hemsworth is known for his role as Thor in the Marvel franchise. From his first portrayal of the God of Thunder in 2011's Thor to his recent appearance in Thor: Love and Thunder, each film has influenced his intense workouts.
Hemsworth is also not afraid to share his workout routine with fans. If you're inspired to train and eat like Chris Hemsworth, his popular 'Centr app' offers valuable resources. Get ready for a detailed look into his personal training that will leave you motivated. 
Who Is Chris Hemsworth?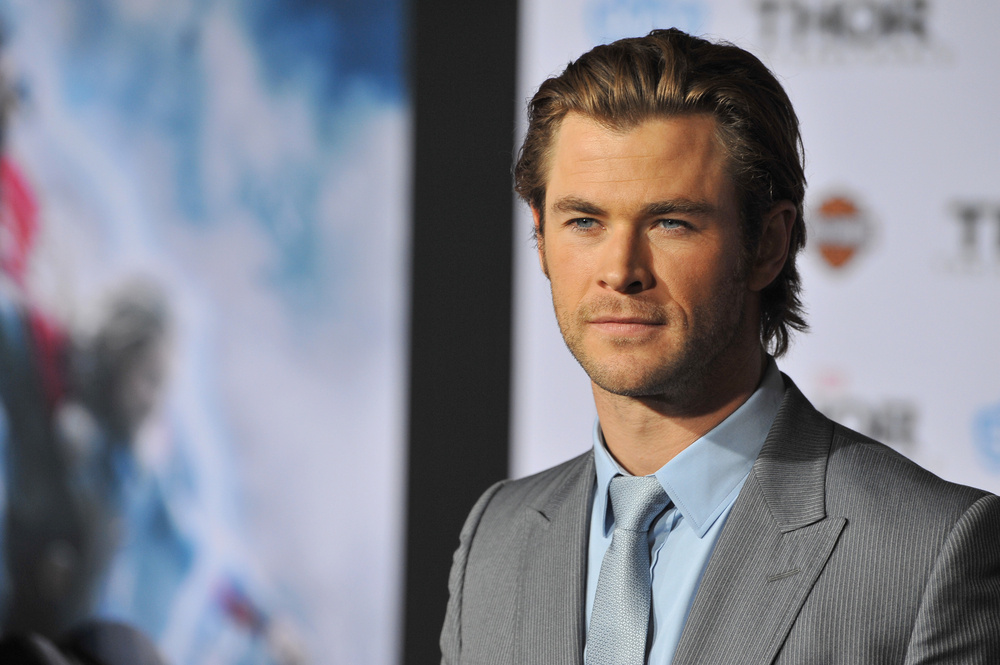 Chris Hemsworth is an Australian actor who is known for his looks and versatile acting. He is the middle child among 3 brothers, Luke and Liam, who are also actors. He gained fame by portraying Kim Hyde in the Australian TV show Home and Away before venturing into Hollywood films. Hemsworth's breakthrough role came as Thor in the Marvel Cinematic Universe. This propelled him to international fame.
Quick Profile Check
Real Name: Christopher Hemsworth
Place of Birth: Melbourne, Australia
Date of Birth: 11 August 1983
Age in 2023: 40
Height: 190 cm (6 feet 3 inches)
Weight: 185 pounds to 215 pounds (depending on the role)
What Is Chris Hemsworth's Workout Routine?
Chris Hemsworth is known for his incredible physique, which he has consistently prioritized for his acting roles. His weight fluctuates between 185 and 215 lbs, depending on the specific roles he plays.
Hemsworth's portrayal of Thor in the MCU franchise brought significant attention to his physique, leading to discussions about his exercise routines in the media.  It is no easy feat to embody a superhero like Thor, but Chris's commitment and genetics have played a significant role in attaining it. He undertook a rigorous training routine to bulk up to around 215 pounds for Thor, and more recently, he adjusted his weight to a lean 185 pounds for his role as a car racer in Rush.
Inspired by his fitness journey, he went on to create the Centr fitness app, offering subscribers access to nutrition, wellness, and exercise programs. Let's see how Chris Hemsworth's workout helped him fit into various roles. 
Thor Chris Hemsworth's Workout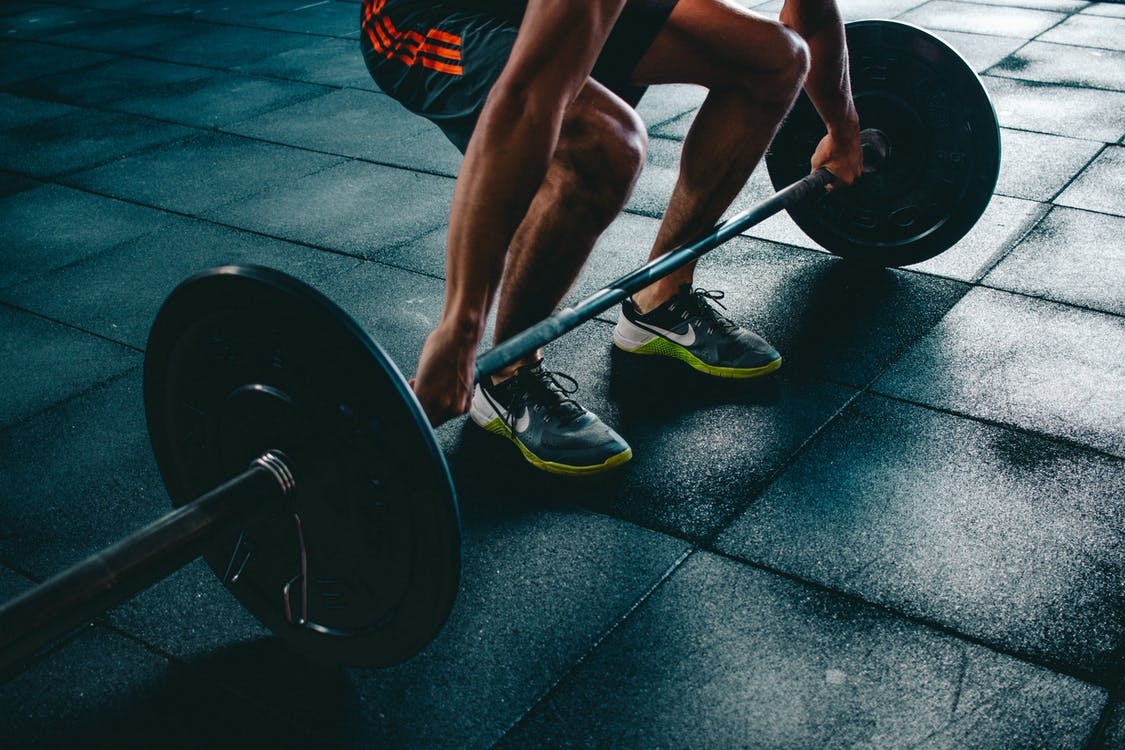 Chris Hemsworth's workout routine for Thor included a rigorous 5 gym sessions per week. He focused on building the massive muscles required for his portrayal of Thor.
Luke Zocchi, Hemsworth's longtime personal trainer and friend, plays a significant role in helping him achieve and maintain his best shape. Zocchi guides him through gym sessions, where they primarily focus on push/pull exercises. Each day of the week is dedicated to a specific muscle group, such as the back, chest, legs, shoulders, and arms.
Chris Hemsworth's workout split is as follows. 
Day 1: Back
Warm-up: Bodyweight pull-ups
Deadlifts: Full-body movement targeting the back, glutes, and hamstrings
Hammer strength row and dumbbell row
High-rep back extensions
Day 2: Chest Day
Bench press: 8 sets, starting with 12 reps and increasing weight
Incline dumbbell bench press
Chest press machine (4 sets of 15 reps)
Weighted dips and cable flys
Day 3: Legs
Back squats: 7 sets, increasing weight with a maximal set of 3 reps
Leg press drop set
Bodyweight walking lunges (4 sets of 20 reps per leg)
Single-leg curls for hamstrings
Standing calf raises (3 sets of 20 reps)
Leg extension  (3 sets of 20 reps)
Day 4: Shoulders
Overhead barbell presses: 7 sets, ending with a top set of 3 reps
Dumbbell Arnold presses
Barbell shrugs
Dumbbell lateral raises, front raises, and rear delt flys
Day 5: Arms
Barbell curls and barbell skull crushers
EZ-bar preacher curls and lying dumbbell triceps extensions
Dumbbell hammer curls and cable rope triceps press down
Rest Days: 2 per week
These 2 days can be used for rest or functional training. Hemsworth incorporates functional training workouts to maintain agility, mobility, and flexibility, even when training for a role like Thor (1). 
Functional Workouts
Functional training focuses on preparing the body for everyday activities by engaging multiple muscle groups simultaneously. Exercises like push-ups, squats, and lunges are commonly performed in functional workouts. Let's see what kind of functional workouts Chris Hemsworth integrates into his personal routine.
Full Body Pump Up: He performs 4 rounds of the following exercises.
Push-ups
Dumbbell bent over row
Sit-throughs
Dumbbell floor chest fly
Dumbbell renegade row
Mountain climbers
Dumbbell lunge
Dumbbell floor triceps extensions
Bear Crawl
The 200 Club: As the name suggests, he performs 200 reps of the following every single workout.
Mountain climbers
Air squats
Push-ups
Flutter kicks
Sit throughs
No Equipment Burner: He does 2 rounds of the following no-equipment workout program.
Bear Crawl
Switches
Triceps push-ups
Flutter kicks
Prisoner squat
Mountain climbers
Burpees
Sit-throughs
Plank jack
Push-ups
Ab Circuit: Chris Hemsworth's ab workout includes 3 rounds of the following exercise.
Plank
Hanging leg raises
Side plank
Toes to bar
Core Workout: He also shared another heavy workout routine to tone abs.
Cross-body mountain climbers (20 repetitions)
Kick sits (20 repetitions)
Flutter kicks (20 repetitions)
Bicycle sit-ups (20 repetitions)
Chris Hemsworth often provides glimpses into his rigorous training routine, showcasing how he and his trainer have worked together to shape his muscular physique. One such instance was when he shared a workout video on Instagram featuring a medicine ball, which quickly went viral. He even took his physique to a whole new level during the preparation for Thor: Love and Thunder.
In an interview with Disney, he revealed that it was the biggest and fittest he had ever been. With 12 months of dedicated training and experimenting with different activities like swimming and martial arts, he meticulously manipulated his body and adjusted his calorie intake (2).  
Reasons to Try Chris Hemsworth's Workout
If you're aiming for a physique to emulate, Chris Hemsworth's workout routine is the ultimate inspiration. Here's why:
He has a well-developed, muscular physique without looking bloated, showcasing a desirable level of bulkiness.
Though he may not have a visible six-pack year-round, his upper body as well as overall fat percentage likely hovers around 10-12%.
Also, he has an ideal shoulder-to-waist ratio and an enviable V-shape when shirtless.
His arms are particularly impressive, likely due to his intense training regimen.
However, many men struggle to achieve the Hemsworth look for two main reasons.
Firstly, some may be too skinny and fail to gain muscle due to inadequate calorie intake, often driven by a fear of gaining fat.
Secondly, those who are overweight may struggle to achieve the desired definition in the midsection because they continue consuming excess calories, leading to further weight gain.
Continue reading to discover the key dietary components necessary to achieve a physique like Chris Hemsworth's.
Chris Hemsworth's Diet Plan
Hemsworth is no stranger to workout plans and diet regimens. He underwent extreme weight loss for his role in In the Heart of the Sea and gained significant muscle mass to portray Thor. He also lost around 30 pounds for his role as James Hunt in Rush. Achieving these transformations wouldn't have been possible without a well-planned diet (3). He understands the importance of nutrition in achieving his desired on-screen look and is willing to make the necessary adjustments to his eating habits to meet the demands of each role. 
Here are some key points about Chris Hemsworth's diet plan:
Hemsworth consumed between 4,000 to 5,000 calories per day while training for Thor.
He ate 6 to 8 meals throughout the day, spacing them every 2-3 waking hours.
His daily meal plan varied, ensuring consistency in calories and macronutrients.
If regular meals were not available, he would rely on high-protein snacks like beef jerky or protein shakes.
Nutritious Food
Chris Hemsworth's workout routine and diet go hand-in-hand. He focused on a protein-rich diet, consuming foods like chicken breast, eggs, steak, fish, tuna, and cottage cheese. He also included vegetables, avocado, and brown rice in his meals. While he has made some efforts to reduce animal protein and incorporate legumes and grains for environmental reasons, his diet still consists of animal foods as a source of protein.
Most importantly he consumes red meat as a part of his diet. It is recommended to aim for 350 to 500 mg of red meat per week while being mindful of potential health risks associated with excessive red meat consumption (4).
Supplements 
Hemsworth incorporates a mix of rice, hemp, and pea protein into his diet, which provides various benefits such as improved athletic performance, immunity, fiber intake, and digestion (5).
He also supplements his diet with protein shakes. Chris mostly includes whey protein supplements in his pre-workout shakes. In fact, combining protein powder with proper physical training may promote muscle mass and improve one's physical performance (5). 
Before bed, Hemsworth takes branched-chain amino acids (BCAAs), magnesium, and zinc supplements, which support muscle growth and enhance sleep quality (6).  
80-20 Principle 
Hemsworth followed the 80/20 principle, with 80% of his diet focused on healthy choices and 20% allowing for indulgences. He likes to have pizza and ice cream but not together.
Chris Hemsworth Sample Meal Plan
Meal 1 (8 am): Green power protein shake or almond banana shake. 
Meal 2 (10 am). Bowl of yogurt with chia seeds, almonds, mixed fresh berries, and honey. Or else, eggs, avocados, and bread. 
Meal 3 (1 pm): Post-workout shakes with vegetable protein or BCAA shake.
Meal 4 (2 pm): 8 ounces of grilled chicken or 6 ounces of steak with salad and rice.
Meal 5 (5 pm): Tuna with rice crackers, a frozen green bar, crispy sweet potatoes, or beef jerky with dried fruits and nuts.
Meal 6 (7 pm): 8 ounces of steamed fish or grilled mahi mahi with vegetable salad or roasted tomatoes.
Meal 7 (9 pm): Yogurt with fruits and finally, magnesium or zinc supplement. 
Conclusion
Chris Hemsworth's workout routine is the secret behind his superhero-like physique. His fitness journey has been truly remarkable, from building massive muscles for his role in Thor to shedding weight for the film Rush. Through intense training sessions targeting specific muscle groups and a disciplined diet, Hemsworth has transformed his body throughout his film career. He is not only an inspiration for other actors but also for fitness enthusiasts. His dedication and hard work prove that anyone can achieve their fitness goals with determination and the right approach. 
ALSO READ: Drew Barrymore's Diet And Workout Routine to Feel Best in Your 40s